Cygnotic VideoClips
---
---
---
---
'Space Harmonics' from the album 'Reflections From The Future' / 'Space Harmonics (EP)'

Timeless Epic Electronica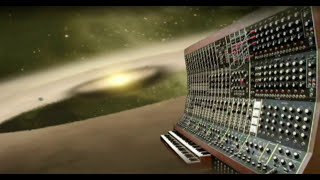 https://youtu.be/P0XhhTtQEAg
Following the principles of harmonics and resonance audio and video might blend together quite naturally in this clip. Feel the resonant vibrations of Cygnus-X1 out there?
used space images in this video courtesy of NASA - granted by privacy policy of nasaimages.org 2008
used synthesizers: MoogModular, ARP 2600, Yamaha CS80, Yamaha FM7, Prophet5, Korg Z1, Waldorf Pulse
---
'Jenseitsflugmaschine'
from 'Reflections From The Future'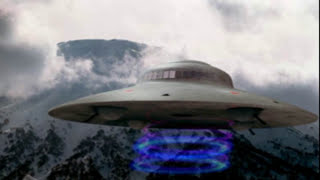 https://youtu.be/ZhZe3QuzUJ4
HD-improved videoclip for 'Jenseitsflugmaschine'.
The musictrack 'Jenseitsflugmaschine' is the audiophile artistic interpretation of the fictional dimensional flight of the 'Vril Odin Haunebu III Flugscheibe' to Aldebaran ... move your mind to alter the reality.
Science vs. Fiction vs. Myth....results in boundless creative inspiration. Enjoy your Psy-Ride through the dimensions!
'Jenseitsflugmaschine' deals with the leitmotif of a mystified flying construction for dimensional tunneling. Artistic audiovisual approach to a chanelled logbook entry about the ultimate flight to Aldebaran...'Transmediale Protokolle' (based on Jan van Helsing's passage from 'Unternehmen Aldebaran' also on the accompanying 'Reflections From The Future' album) enhances this track by a german spoken passage, narrating this flight.
---
'Ambientic'
from 'Reflections From The Future'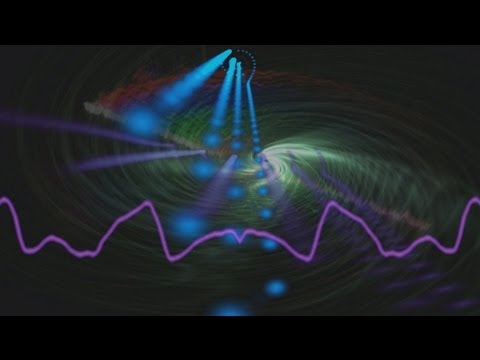 https://youtu.be/motMTysVJ3E Groove- and bassline-hooked track with layered arpeggiolines and overtoned synthleads. For the cutting leadvoice I used the outstanding Korg Z1 which made soloplay a pleasure.
Visualizing the seperate synth layers and pulsating structures of the wavelengths enhances the track for video purposes.
---
'Through The Gates'
from 'Through The Gates Of Nocturnal Sleep'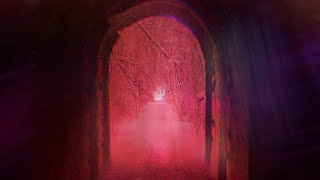 https://youtu.be/nqlKe6xwIGY
A gloomy passage through the elysian hour
The album concept involves the philosophical leitmotif of an inner catharsis undergone during the transition from life to death – coming home.
The album escorts through these gloomy gates of nocturnal sleep while 'Through The Gates' marks the turning moment of this transition...leading to the following album track 'Nocturnal Sleep' proceeding the journey...
---
'Nocturnal Sleep'
from 'Through The Gates Of Nocturnal Sleep'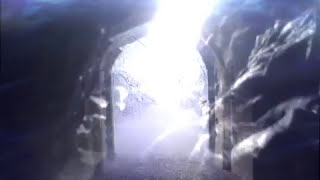 https://youtu.be/iUceXohTWTY
Shreds of obscure dreams and glittering reflections of a passing mind. A fathomless demented interlude through the elysian hour - momento mortem - suprema migratio. An audiovisual creation about the endmost transition from life to death and beyond. Unreal fragments of absent-minded dreams unfold into an ultimately expiration of inherent bondage. Nameless and wide outside the regulated regions of the conceivable there lies a realm of surprising wonders that unveils ways beneath the elysian regions of the Nocturnal Sleep. Liberated energy flows back into the cosmic source, passing by confidant anterior borders of atmospheric companions, rushing into undreamt dimensions, unifying evolution and decay. Wistful reflections grant thy request with twilight glimpses of the ways beyond, freighted with the memories and dreams of time. Once seen before through the vapors of unstrained imagination.Beyond the golden horizon of the phosphorescent depths of space. "A ghostly light roams in longing solitude. Through a thousand souls I passed my way; just to remember these sparkling fountains once experienced. Centuries melt away into neverending light..."

Obskure Traumfragmente und gleißende Reflektionen eines übergehenden Geistes. Ein abgründig sinnverwirrendes Interludium durch die elysische Stunde - momento mortem - suprema migratio. Ein audiovisuelles Werk über den endgültigen Übergang vom Leben zum Tod und darüber hinaus. Unwirkliche Fragmente selbstvergessener Träume entfalten sich in einem ultimativen Ausatmen innewohnender Begrenzungen. Namenlos und weit außerhalb der geordneten Regionen des Vorstellbaren liegt zwischen den elysischen Räumen ein Bereich überraschender Wunder, die erst der Nocturne Schlaf offenbart. Befreit fließt die Energie zurück in den Kosmos, passiert die vorderen Grenzen atmosphärischer Begleiter und drängt in ungeahnte Dimensionen, die das Werden und Vergehen in sich vereinen. Im Zwielicht gewähren sehnsüchtige Reflektionen einen flüchtigen Blick in die jenseitigen Räume, befrachtet mit den Erinnerungen und Träumen der Zeit. Und unter den Ansichten war vieles, was einst durch die Nebel ungefilterter Vorstellungskraft bereits erblickt wurde. Dort hinter dem goldenen Horizont der phosphoriszierenden Tiefen des Raumes. "Ein Irrlicht streift in sehnsuchtsvoller Einsamkeit. Durch tausend Seelen ging mein Weg; muss mich nur erinnern, was einst an blitzenden Fontänen mir geschah. Jahrhunderte zerfliessen im Licht..."
---
'Stratosfearless'
from 'Wavelengths Of Mental Transcendence / Chilling Fields (EP)'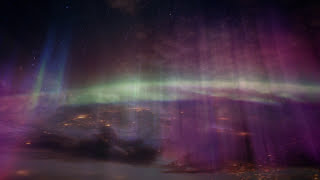 https://youtu.be/TNPE9AOZd78
A flashback from the very early days 1998 under the name "Cygnotic Realm"
High above the stratospheres, humble, in awe, without fear...stratosfearless.
'Stratosfearless' is part of the Yin-Side - CHILLING FIELDS - of 'Wavelengths Of Mental Transcendence'...the incarnation of melancholic harmonies for contemplation and resonance