| | | |
| --- | --- | --- |
|   | from Cerebral to Awareness in Resonance | |
---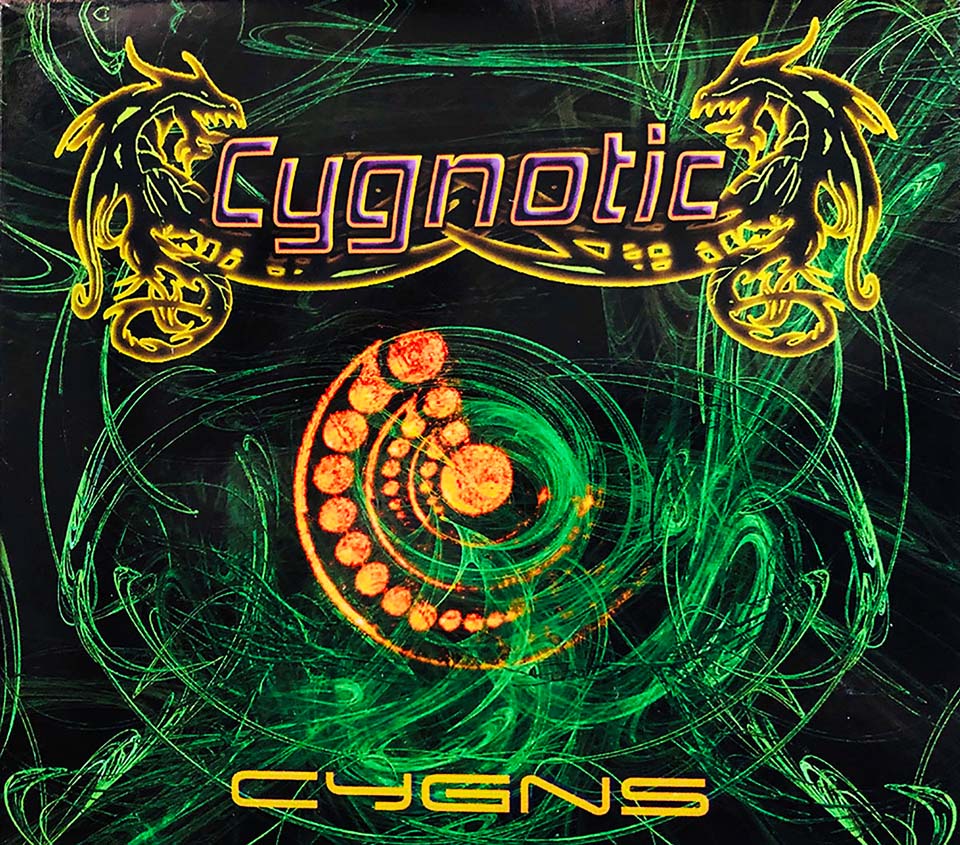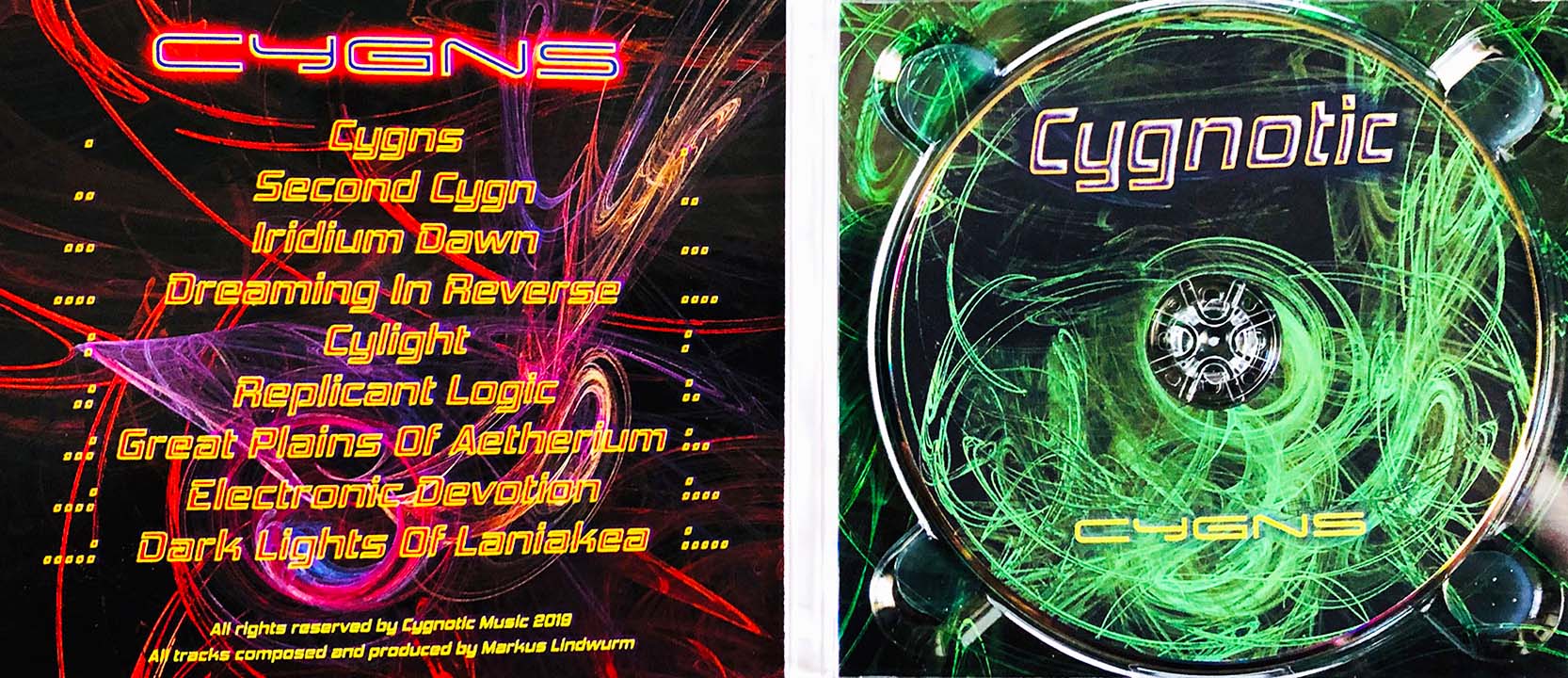 Physical AUDIO-CDs arrived !!
Still in love with a haptical medium?

Audio-CD available for 15€ (incl. mail delivery)
please order via Bandcamp
or directly via mail: 

This email address is being protected from spambots. You need JavaScript enabled to view it.

 

---
 

                     Cygns

                            released on 6th of september 2019
                               CDBABY, Bandcamp, Spotify, iTunes, ...


The 2019 album release CYGNS sets the stage and new signs on the electronic horizon and shows Cygnotic in a matured, sophisticated and compact way and at the same time more ambitious then ever. 9 years lie between the last album 'Through The Gates Of Nocturnal Sleep' and the new creation. True to the Cygnotic-Style the sound is shaped by epic sound fields, pulsating basslines and sparkling sequencers just sublimated by hymn-like golden leads – the cygnotic signature sound. The dynamic vividly arranged compositions float inbetween gripping melodies and diversified arrangements that are embedded in organic drumstructures. Monumental, melodic, fragile, mystic, hymn-like, epic, deep complex layered electronica. All that you will find on Cygns - carrying a constant light of euphoria within an enchanting melancholy.

Let me invite you to read some really nice reviews about the album at Media/Press
---

Check all the videos HERE at MEDIA/VIDEOS...

---
                     Through The Gates Of Nocturnal Sleep

                       available for download

A gloomy epic passage through the elysian hour between life and death packed with familiar 'cygnotic' fabrics of synthesizers and dense electronic-compositions that take the listener on an intensifying ride through a dark layered passage into the light. The compositions range from classical old-school-associated synthesizer-hymns over to progressive psytrance-colored and electrogoth-saturated dancefloortracks up to smooth floating, narrative and some-times quite unusual creations. The album concept involves the philosophical leitmotif of an inner catharsis undergone during the transition from life to death – coming home. The album escorts through these gloomy gates of nocturnal sleep.
---
---
                     Reflections from the Future

                     available for download

The 73:40 minute full-length album 'Reflections From The Future' (Erinnerungen an die Zukunft) is an enthralling journey through space. The trancelike and transfigured ambient parts are diversified by the melodic driven pulsating arrangements keeping the tracks fresh, organic and alive. Sublime analogue moods, pulsating sequencerlines and brizzling space sceneries meet with tribal grooves, overtoned synthleads and deep moody pads crossing the fields of ambient, psychedelic, trance, classical synthesizers, berlin school and even dark wave in a unique electronic way.
---
Videclip for 'Space Harmonics'
Can you feel Cygnus-X1 roaming gently out there?
https://youtu.be/P0XhhTtQEAg
Videclip for 'Jenseitflugmaschine'
Science vs. Fiction vs. Myth - enjoy your dimensional Psy-Ride
https://youtu.be/ZhZe3QuzUJ4

---

                     Space Harmonics EP

                    available for download

Re-enjoy the harmonies of the multiverse. Drift beyond the outbounds of common regions and feel the humble harmonics roaming in every interwoven string within. 'Space Harmonics (EP)' is created to procreate resonance. Pure true electronica beyond the meaning of time and space! Elevate your soundcrafts my noble Cyonauts and download your harmonic unit at the CDBaby Cygnotic-Store for a fair Cy-Trade. Furthermore surely also available at all other known distribution stations. Let's ride this epic galactic circle once again! BE the resonance! Faithfully, Cy

---

Videclip for 'Stratosfearless'
High above the stratospheres, humble, in awe, without fear...stratosfearless
https://youtu.be/TNPE9AOZd78
Videclip for 'Ambientic'
Visualizing the seperate synth layers and pulsating structures of the wavelengths
https://youtu.be/motMTysVJ3E